Navy Wives Clubs of America
A few words from the National President, Melissa Worthey
Spring is the season of new beginnings. Have you recently had a Permanent Change of Station (PCS) and are looking to thrive in your new community? Or, are you a civilian looking for a means of supporting of our military and their families? Then Navy Wives Clubs of America Incorporated might be a good fit for your new beginnings. Recognizing that awareness is part of the solution, we select a new charitable organization to support each year (e.g. national welfare project) and serve our local civilian and military communities with hundreds of thousands of volunteer hours each year.
Is returning to college part of your new beginnings? Or, do you have a child headed to college in the fall? NWCA might be part of your solution for meeting the financial obligations associated with higher education. In fact, we are in our scholarship application period until May 30th. Perhaps we have a scholarship that fits the needs of your sea service dependent child (enlisted only) or you the dependent spouse of enlisted sea service personnel. Check out our scholarship section on this website and apply where qualified.
I hear you asking yourself – Who or what is NWCA? NWCA is the only federation of sea service spouses and our purpose is both educational and charitable. We are here to help one another through friendship, assistance and welfare for the families, bases and communities in which we live. If you are the spouse of an active duty, retired, or deceased United States Navy, Marine Corps or Coast Guard personnel, we are here for you. We are one team united in thriving as military spouses and civilians who support our aims and ideals of education and charity.
Furthermore, NWCA was incorporated on June 3, 1936 in Long Beach, California by a group of military spouses who had a common vision of support, friendship and guidance for helping military spouses adjust to this new way of life. In October of 1984 the United States Congress granted NWCA a Federal Charter. We are here for the long haul and it means you never have to stand alone as a military spouse – we are here to help you get through the separation of deployments, find new friends as your transfer across the globe, and assist you in finding necessary resources that are available to you when you need help.
Take a moment and click National Clubs on the drop down menu under the About NWCA tab to find a club near you or drop us a line on our Contact Information form. Check us out on Facebook – click the link and it will take you to our national fan page where you will find great information and support.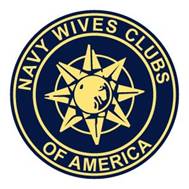 We look forward to serving alongside you soon.
Be the change,
Melissa A. Worthey
NWCA National President