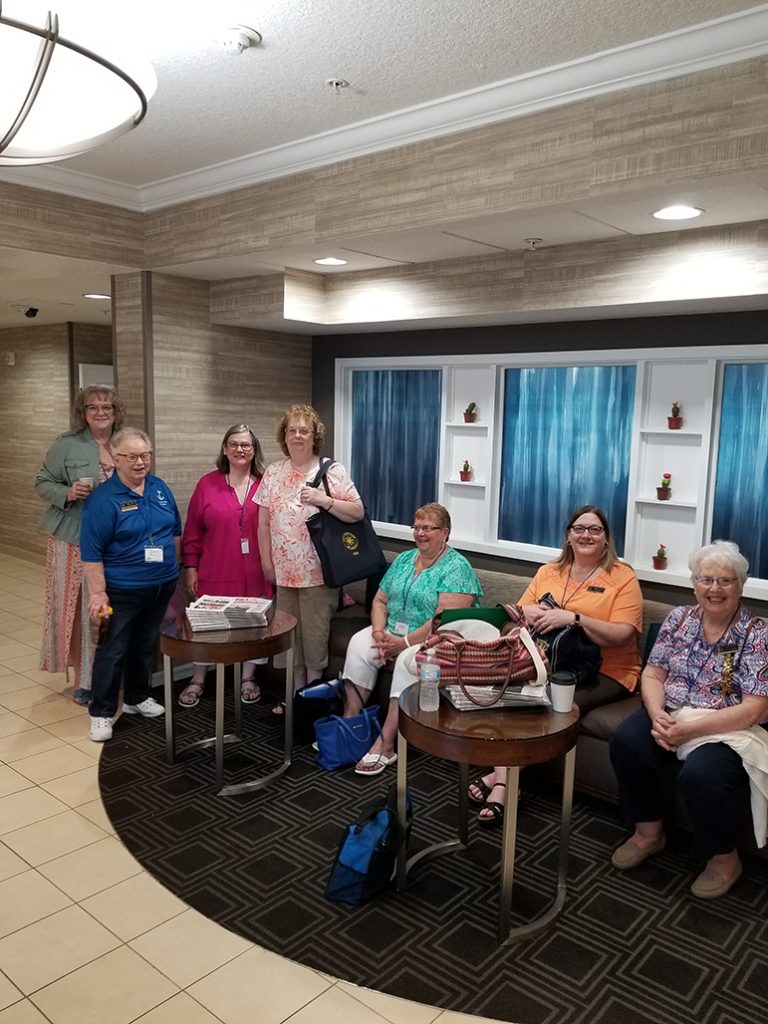 NWCA Eastern Regional Convention was held at The Villages, Florida, May 2 – May 4, 2019. A great and very productive NWCA Regional Convention was recently held at the The Towne Suites by Marriott, The Villages, Florida.  The host Club, NWCA, Mayport #201 was led by NWCA Eastern Regional President, Diana Bower.
Helping Diana were Kathy Moore, Mayport #201 and other club members. The Pre-convention activities included a cookout supper at the home of Kathy and husband Kenny. The Opening Dinner was held at the La Hacienda Recreation Center. NWCA business activities were held at the nearby St. Timothy Roman Catholic Church. Our NWCA Memorial Service was held prior to the business meeting.
Following the business meeting members were free to enjoy the many activities around The Villages. Saturday our members were free to explore even more activities offered in this area. More fun was held that evening with a good supper La Hacienda Recreational Center. Following the meal, Eastern Regional President, Diana Bower was honored by membership. Following an awards ceremony the convention was brought to a close.
Join the Fun, Join our mission as together we support our Military Services, Military Families and Local Communities. Contact us at: www.navywivesclubsofamerica.org.